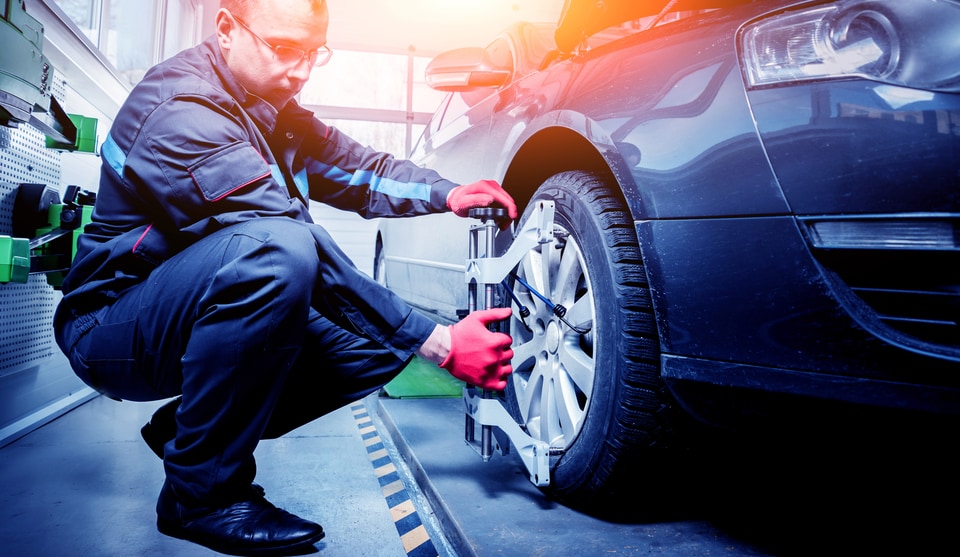 Do You Need an Alignment? Come See Us at Frankman Motor Company
Here at our used and classic car dealership in Sioux Falls, we see our fair share of vehicles. We are experts in the world of pre-owned vehicles, and our
service team
has the training to maintain each of the models that we carry. When your vehicle needs an alignment near Brandon SD, you can count on our expertise to give you the highest care possible. Knowing when to bring your vehicle to us for an alignment is as important as the service itself, and you'll want to be mindful of the signs.
Having an alignment that isn't right can lead to dangerous situations, putting you and your passengers in jeopardy. Knowing what to look for when your vehicle's alignment is off-kilter can mean a big difference for your safety. Our team doesn't want you to take any risks, so we'd like to educate our customers to keep you aware of the bad alignment symptoms.
Know When Your Vehicle Has Alignment Issues
There are many signs that can point to bad alignment or an issue with your vehicle's alignment. Harrisburg SD drivers can expect to see
uneven tire wear
if the alignment is off since your tires don't sit on the road properly.
A vehicle that pulls to one side
is another indicator of an alignment issue and should be addressed ASAP. Noticing that your
steering wheel shakes or vibrates
when you reach certain speeds is another clear sign that there's something amiss with your alignment and you need to
schedule a service appointment
.
Lastly, squealing tires can indicate that a wheel alignment near Tea SD is needed. If you have questions about these signs or you want expert advice, we're here to help you. You can contact our service team or stop by the next time you're in our area, and we'll be glad to help you out. Schedule your appointment today to be sure that you don't miss out on getting the care that your vehicle needs.