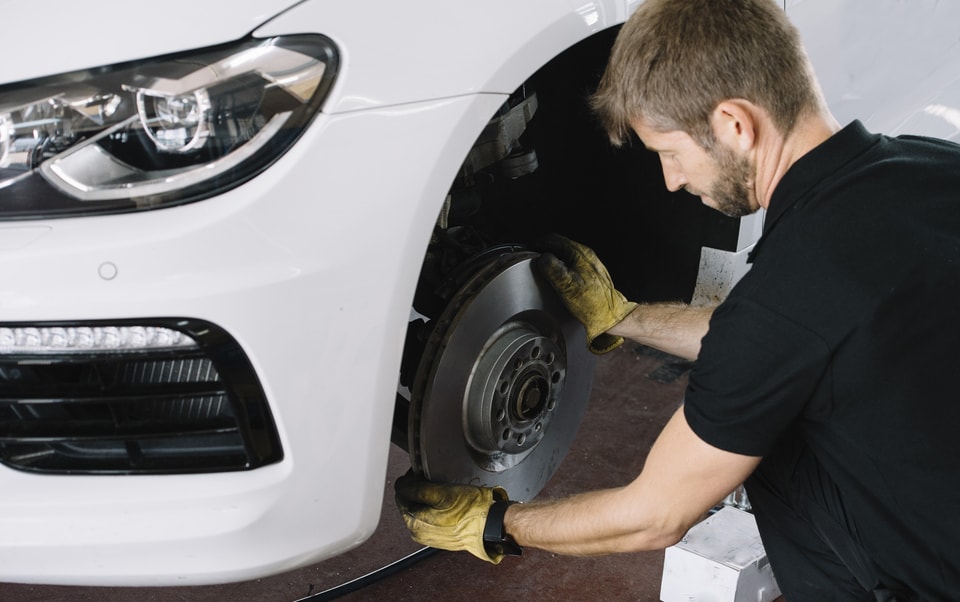 Frankman Motor Company Offers Brake Services Sioux Falls
When driving to our Sioux Falls dealership, have you noticed that your brakes seem a bit off? Drivers never want to think about the possibility that their brakes could require replacing. Skipping or postponing this important service could be dangerous, but we're here to help you avoid any mishaps. When you need brake service near Brandon SD, you can rely on our service team at Frankman Motor Company to get the job done the right way. Our service team has the expertise to replace your vehicle's brakes so you can continue on your way, and we strive to make the experience as painless as possible.
Learn the Signs of Failing Brakes
Brakes are sometimes forgotten about until they begin to show the signs of wear, which includes
a grinding noise when applying
them. If you notice this symptom or your
brakes are slow to respond
, be sure to
schedule an appointment
with our team to make sure that your vehicle has the stopping power needed to keep you safe. Noticing that your brakes
vibrate
or your wheel shakes when you try to stop, this could indicate that your brakes are beginning to be too worn. Don't take any chances on the safety of you or your passengers; visit our service team to have them inspected.
At our service center near Harrisburg SD, your used Chevy or Honda is in great hands. We keep a large stock of brake pads, rotors, and all other parts required for your brake service. With so many great parts in our shop at our disposal, you will have less wait time and more time to enjoy your vehicle's new brakes. Whether you bought your vehicle from us or you purchased it from someplace else, you can still enjoy the expertise of our service team near Tea SD. Contact us today with questions or concerns and see what we can do for you.