Having a unique car can be a lot of fun. It's a great feeling to drive down the road in something that you know is special. Unique cars, unfortunately, can also develop unique problems. When you're driving a rare model or a classic car, it can sometimes be hard to find a service center equipped to take care of it.
That's when a dealership like Frankman Motor Company can come in handy.
We buy and sell vehicles that no one else in our area does. We work hard to maintain these vehicles. As a result, our team of professional service technicians has the experience needed to work on a variety of different models, no matter their make, model, or age.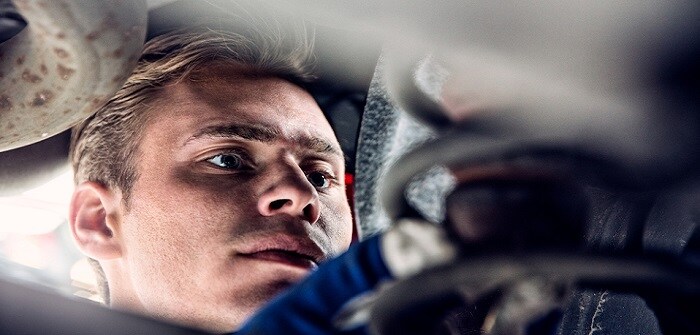 If you need proof of what we can do, look at the cars that we maintain at our dealership in Sioux Falls, SD. Our classic inventory includes everything from a 1933 Chevrolet Eagle to a 1965 Ford Mustang, and more. We've even done clutch replacements on older model Ferraris.
Suffice it to say, we have the tools and experience to handle just about anything you bring to our full-service maintenance center. It doesn't matter if you need something as simple as an oil change or have a problem that's more complex, our service team will work hard to make sure you drive home satisfied.
If you're ready to schedule vehicle service, get in touch with us today. We'll help you schedule a convenient appointment and make sure you get the help you need.